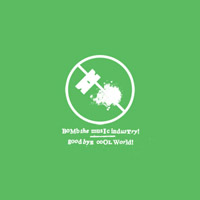 Artist: Bomb The Music Industry
Title: goodbye cruel world
Country: new york, georgia, United States
Genre: Punk / Ska
LABEL: Quote Unquote Records
Download:
Download
Link:
Listen
1. Old and Unprofessional
2. King of Minneapolis, Pts. I & II
3. Even Winning Feels Bad
4. Side Projects are Never Successful
5. 5 Funerals
6. My Response To An Article In Alternative Press
7. Sorry, Brooklyn. Dancing Won't Solve Anything.
8. It's Official! We're Borrrrring!
9. From Martyrdom To Startyrdom
10. All Alone In My Big Empty Apartment
11. Fuck The Fans
12. Grudge Report
13. King of Minneapolis, Pts. III & IV
14. Anywhere I Lay My Head (Tom Waits Cover)